The compression effect of the Dynamics Plus Achilles Tendon Support relieves the area around the Achilles tendon. The massaging silicone truss pad helps to quickly reduce swelling. The extra thin, extremely stretchy Arthroflex® comfort zone is built into the sensitive area at the front of the ankle for comfort.
Indications
chronic or post-traumatic irritation in the Achilles heel area (e. g. achillodynia)
irritation with Haglund's deformity
post-operative (e. g. aftertreatment after a ruptured Achilles heel)
mucous membrane inflammations (e. g. bursitis subachillea)
Contraindications
In the following cases you should consult your doctor before using this product:
skin conditions or injuries in the area of application, particularly where signs of inflammation are present, such as redness, temperature increase or swelling
feeling of numbness and circulatory problems in the area of application
problems with lymphatic drainage as well as unexplained swelling
Sizes
| Sizes | Instep circumference (cm) |
| --- | --- |
| 1 | 27 – 29 |
| 2 | 29 – 32 |
| 3 | 32 – 35 |
| 4 | 35 – 37 |
Colours
Dynamics Plus Achilles Tendon Support is available in a universal design and in the colour carbon.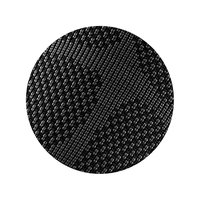 Recommended for the Dynamics Plus Achilles Tendon Support
Product title
Vendor
$19.99 | $24.99
Product title
Vendor
$19.99 | $24.99
Product title
Vendor
$19.99 | $24.99
Product title
Vendor
$19.99 | $24.99